BBBEE is like an onion, it has many layers, and failing to adequately prepare for your Organisation's annual verification throughout the year will leave you in tears. This is not a task that should be left for the week before.
The first layer to BBBEE is your Organisation's BBBEE strategy. This should be long-term and naturally in line with your Organisation's goals and needs. Short-term fixes will burn you in the long run and may result in the Commission knocking on your door. Luckily there are many agencies around to assist with strategizing, planning, advising and training, but make sure that you use a reputable advisor, one who takes the time to understand your Organisation and its goals.
The next layer is taking action according to your Organisation's strategy, established targets, and budgets. This layer of action requires a lot of paperwork and good administration will go a long way. You don't want to be running around on the day of verification searching for crucial documentation.
This article aims to provide a succinct framework of the documents required for an annual verification and some useful tips to keep in mind whilst preparing. This list is in no way exhaustive and has been written in the context of a small to medium enterprise on a generic scorecard. Documents required may vary dependant on your Organisation, its industry, and structure. For best results, always consult with your BBBEE advisor for the comprehensive list of documents required for your Organisation.
BBBEE Tips and Tricks
1. Select a BBBEE champion to head up the preparation of your Organisation's verification and establish a committee. This committee can either be a BBBEE Committee or for smaller entities, a Transformation committee, whereby the elements of BBBEE, Employment Equity, and Skills Development are addressed holistically. It is essential that each committee member understands the fundamentals of BBBEE.
2. Allocate tasks under each leg of the scorecard to each committee member and devise a checklist for the documents required for each leg. Tick off the documents received against the checklist. The more consistently the checklist is updated throughout the year, the easier it will be to manage.
3. Make sure that you have an efficient filing system where you can store the documents electronically, with restricted access to certain personnel, and use smart naming conventions when saving these documents.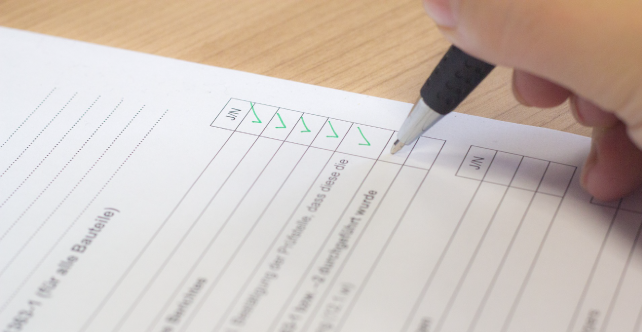 Documents To Have On Hand
General Documentation:
Audited financial statements
Signed and dated management accounts
Valid tax clearance certificate
CICP company registration documentation
Ownership (highly dependent on the structure of your Organisation)
Shareholders Agreements
Sales of Shares Agreements
Share Certificates for all shareholders
ID copies of shareholders
Employee Trusts Deeds
Minutes of shareholder meetings
Management Control
EEA 2 & EEA4 forms submitted to the Department of Labour
Most recent CoR 39/ CK2 issued by CIPC
Minutes of Board of Directors Meeting
Certified ID's of Directors
Payslips of Directors
An updated list of employees stating employee names, positions, salary, date of engagement, race, and gender
Employment contracts, IDs and payslips of employees (have these ready as the verification agent will select a few to vet)
For disabled employees, a copy of the doctors note and EEA1 form submitted to the Department of Labour
Skills Development
Workplace Skills Plan and Annual Training Report submitted to SETA
EMP 201 forms for the period
A record of skills development spend for the year, both internally and externally, recording the name, race, gender, type of training and amount.
Training and attendance registers for skills development categorised as internal/informal training
For formal/external training, have ready the invoice, proof of payment and certificate of the delegate
TIP:
Internal/informal skills development spend is capped at 15% of your target
Skills development is categorised according to a matrix, make sure you categorise your spend correctly
Preferential Procurement
A detailed general ledger of all transactions captured during the period
Valid BBBEE certificates/affidavits of all suppliers
Invoices of all purchases
TIP:
Create an excel spreadsheet and track your monthly spend per supplier
When vetting suppliers, remember to not only look at the suppliers BBBEE level, but also at the percentage of black and black female ownership.
Enterprise Development and Supplier Development
Enterprise/Supplier Development Agreements between your Organisation and the selected beneficiary enterprise
Receipt/proof of any donation made or assistance provided (these need not be monetary, check with your BBBEE advisor what would qualify)
For supplier development, invoices to confirm the goods/services that were purchased
Social Responsibility
Written confirmation from the selected beneficiary stating the percentage of black SA citizens who benefited from your Organisation's contributions
Receipt/proof of any donation made or assistance provided (these need not be monetary, check with your BBBEE advisor what would qualify)
In closing, your BBBEE annual verification needn't be a daunting task, with sufficient and consistent preparation, it will be a walk in the park. Remember, a failure to prepare is preparing to fail.
Any views or opinions expressed on this website are solely those of the original authors and other contributors. These views and opinions do not necessarily represent those of Legadima Human Capital (Pty) Ltd ("Legadima")  or any persons,  institutions or organizations that Legadima  may or may not be associated with, in any capacity whatsoever, unless explicitly stated otherwise. Views or opinions stated herein are not intended to malign any religion, ethnic group, club, organization, company, or individual.
All content provided on this blog is for informational purposes only. Whilst we endeavour to keep the information up to date and correct, Legadima makes no representations or warranties of any kind, express or implied, about the completeness, accuracy, reliability, suitability or availability of the information, services or related graphics contained on the website and the website itself. Legadima will not be liable, whether under the law of contract, the law of torts or otherwise, for any errors or omissions in connection with the website and the content of the website thereof nor be liable for, whether direct or indirect, any losses or damages of whatever nature from the display or use of this information.