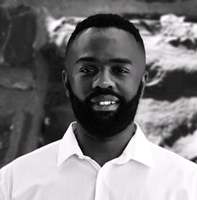 This month we feature guest writer, Ali Ncume, MD of Ncume Labour Consulting. Led by his passion to make a socio-economic impact on the world, Ali has carefully navigated through notions of paid versus unpaid leave in relation to the impact Covid-19.
Ncume Labour Consulting is based in Port Elizabeth and operates nationally. Specialising in consulting and legal advice, litigation and drafting as well as providing in-house training and workshops, Ncume Labour Consulting is a proudly South African owned and run Business which is changing lives and impacting people"
Types of Leave
It should be noted that the leave provisions in our employment law are regulated by the Basic Conditions of Employment Act 75 of 1997, as amended ("BCEA"). When considering the content of the BCEA, one would realise that the aforementioned Act provides for the following types of leave:
annual leave;
sick leave;
family responsibility leave;
maternity leave;
parental leave;
adoption leave; and
commissioning parental leave.
​It is evident that the types of leave cited above herein, in particular (b) – (g), are not applicable during the COVID-19 lockdown as the requirements to obtain such leave have not and/or cannot be met solely on the basis that the country is on "a lockdown".
Annual vs. Paid Leave
It follows that during this period (lockdown), an employee ("who works more than 24 hours per month"), can request and/or apply for annual leave (paid leave). However, it should be noted that annual leave is granted at the discretion of the employer. It is unlikely that employers, during this period, would be able to allow every employee to be on annual leave (paid leave) for the entire duration of the lockdown when there is limited or no production in the employer's organisation. This would affect the operations and/or finances of the organisation (negative impact on the business). Therefore, employees should be mindful to the fact that they cannot demand annual leave. Despite them being entitled to it, the employer needs to grant and/or approve same (after considering all the other surrounding circumstances). Some employers, for the purposes of maintaining the employment relationship, have granted employees some annual leave (not for the entire period). Annual leave, depending on the circumstances, may be applicable to the employees' absence as a result of the COVID-19 lockdown.
During this period, owing to the BCEA not catering for events of this nature, employees ought to have been on "unpaid leave" (no work no pay). The Department of Employment and Labour ("Department") encourages employees (on "unpaid leave"), to utilise the financial assistance that the Department has placed at their disposal through COVID-19 Temporary Employer/Employee Relief Scheme ("TERS") in cases where the companies cannot afford to pay employees, says: Mr Thembinkosi Mkalipi, Chief Director: Labour Relations, Department of Employment and Labour. The above position may be different if there is a collective agreement applicable in your organisation and/or there is a Sectoral Determination in your sector and/or your workplace leave policy(ies) state otherwise.
Have some questions around labour law that may be affecting you during this time?
Follow the experts at Ncume Labour Consulting:
Any views or opinions expressed on this website are solely those of the original authors and other contributors. These views and opinions do not necessarily represent those of Legadima Human Capital (Pty) Ltd ("Legadima")  or any persons,  institutions or organizations that Legadima  may or may not be associated with, in any capacity whatsoever, unless explicitly stated otherwise. Views or opinions stated herein are not intended to malign any religion, ethnic group, club, organization, company, or individual.
All content provided on this blog is for informational purposes only. Whilst we endeavour to keep the information up to date and correct, Legadima makes no representations or warranties of any kind, express or implied, about the completeness, accuracy, reliability, suitability or availability of the information, services or related graphics contained on the website and the website itself. Legadima will not be liable, whether under the law of contract, the law of torts or otherwise, for any errors or omissions in connection with the website and the content of the website thereof nor be liable for, whether direct or indirect, any losses or damages of whatever nature from the display or use of this information.