Your CV (or Curriculum Vitae, or resume) is your first opportunity to impress a Recruitment Consultant and convince them that you are the right candidate for the vacancy. As such, it is important to know what information is crucial to include.
Always keep in mind that the purpose of a CV is to showcase your capabilities, experience, and achievements. Don't be afraid of a little self-promotion, but, never inflate your experience or lie about your qualification.
Tone and Style
Keep it consistent and easy to read. Meaning:
1 or 2 fonts maximum. Don't get fancy, use something standard such as Arial, Calibri, Cambria, Garamond, Georgia, Helvetica, etc.
Sentences should be as short as possible. They're easier to read, making your audience's job easier
Paragraphs should also be short and sweet. Paragraphs shouldn't be more than 3-4 lines long.
Use proper punctuation – full stops, commas, dashes, and colons to break up each paragraph into smaller pieces of information that make sense quickly
You don't need a lot of colours or design elements. Your CV doesn't need to stand out visually, it just needs to showcase your unique talents and experience
Label the sections of your CV with headers, this makes it easier to find the required information
You can use first person in your cover letter, but the rest of the CV should be in third person
Remember to include a daytime contact number and answer your phone if you've applied for jobs.
Personal Information
We recommend adding this to the front of your CV. Either on the first page or following your cover letter. You want this easily findable so we can contact you.
Include:
Your full name
Your contact details (a daytime number, and your email address)
Your residential area
Your nationality, if you are not a South African born citizen*
Your EE status*
A list of languages you speak
* A lot of online resources will tell you not to include this, but this is South Africa, and businesses are beholden to empowerment initiatives and regional employment requirements.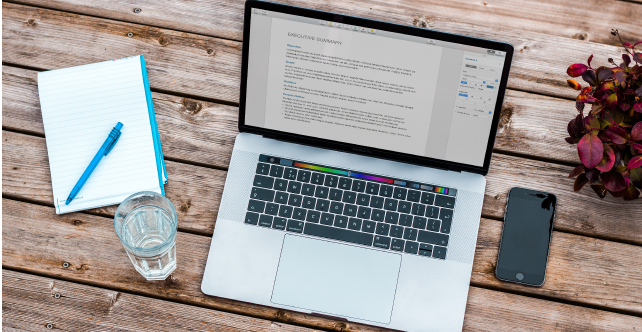 Feel free to highlight your qualifications that match the job spec.
Education
List all your completed and in progress educational qualifications. Even the short courses.
Start with your highest degree first. Add all other degrees in reverse-chronological order (most recent is listed first, followed by each of your previous qualifications in order by date).
Include:
The type of qualification i.e. B.Com Degree / Higher Diploma, etc.
Your major/minor
The name of your school
The year you graduated (or plan to graduate, if you are currently studying)
If high school is your highest level of education, then list that.
Always customize your CV to the job you are applying for. Use the same keywords in your job description. Move relevant duties to the top.
Work Experience
This section is where you prove that you can do the job we are recruiting for. Be specific. Instead of saying you supervised staff, tell us how many direct reports you have. Or how big a budget you managed. Or how many customer service calls you handle per day. Anything you can show in numbers, do it.
List your jobs in order of most recent and most relevant first. Include:
Full job title
Name of the company
A summary of your duties (a bulleted list is better than paragraphs)
The industry of the company
Start and finish dates – we don't need exact days, if you just remember the month and year, that's fine
Specific achievements and accomplishments
Reasons for leaving (or wanting to leave) – yes, wanting to leave to gain experience in a different industry / role is an acceptable answer
Use strong, clear action verbs to start each duty, responsibility or accomplishment in all of your job entries to help the reader visualize your contributions.
Research the job you are applying for. If the job spec calls for specific experience, and you have that, move it to the top of the list. Don't invent experience you lack, this will be caught out during the interview stage.
Provide a reason for gaps in your employment that are longer than 6-12 months. Perhaps you went on a sabbatical. Or you raised young children. All perfectly reasonable explanations, you just need to list them.
First-time job applicant?
List any voluntary experience to show your capabilities. This might include unpaid work placements, community activities, such as working with a charity or being a student representative for your course
Skills
Hard skills – teachable abilities that can be defined and measured:
All computer skills – list the specific programmes you have working experience with
Development languages if you are a Software Developer
Specific methodologies such as PMP, Prince if you are a Project Manager
Soft skills:
Communication skills
Leadership skills
Adaptability and flexibility
Problem-solving
Decision-making
Creativity
Team-working
Time management skills
Willingness to learn
Other Qualifying Factors
If you have any of the below, list them:
Professional Memberships
Publications
Conference presenter credits
Cover Letter
While a cover letter is by no means required to apply, it never hurts to tell the Recruiter (or Hiring Manager) a bit more about yourself. This is the place to highlight what you bring to the table, specifically in terms of the company / industry / job that you are applying for.
A cover letter shouldn't be more than one page. It's only meant to be a summary of the information you put in your resume, so remember to keep things short.
Include:
Your name and contact details at the top of your cover letter. Make sure you'll be able to answer the number you give. Don't give your landline number if you're not going to be home to answer it
Brief summary that matches your skills and experiences to the job description.
Mention why you're interested in the position
Describe how your previous job experiences, skills, and abilities will allow you to meet the position's deliverables. To make that easier, you can (and should) include words and phrases directly from the job description in your cover letters.
Add a photo?
Not required. Your photo is far less important than your professional qualifications. Recruiters don't need to know what you look like at initial contact stage.
If you do decide to include a photo, make it a professional one. Good lighting, well dressed, etc. Think something fitting the back of a book cover. Do not use cropped or leisure photos.
Add references?
Absolutely. Include a landline, where possible. Many Recruiters have a policy of not contacting cellphone numbers, as it is very difficult to verify that the contact person is who they say they are.
Need a portfolio?
If you are in a design related industry, or applying for any job that require creative or artistic skills, you should definitely have a portfolio ready. You can include a link to a website on your CV, but we suggest having a PDF version ready to go if you are working with a Recruiter.
Go for quality, not quantity. It shouldn't include more than 20 pieces, and 6 to 8 are sufficient. Its fine if your pieces are collaborative (e.g. an animation done with friends) as long as you highlight what you did.
Try to provide a context for each example: brief description, where got the idea for the piece, what your influences were, how you went about creating the work, challenges you had to overcome. You may be asked to talk about these at the interview.
Include copies of your qualifications and ID?
Not needed for uploading CVs to job portals, but feel free to send along when applying directly to a Recruiter. Many of our clients require education verifications to be done, and we will be asking for these when we submit your details to the client.
Once you are done compiling your CV, run spellcheck! If you have someone who can proof-read it for you, do that as well. 
Next steps
Save your CV as either a Word, or a searchable PDF. Do not submit/upload scanned or photographed CVs – this will prevent keywords on your CV from coming up in portal searches and could cause you to lose out on a great opportunity.
Send a copy of your CV to yourself. Keep it in your inbox to make it faster to submit for vacancies. Use the email attached to your phone for best response time. You can also upload it on cloud storage websites such as Dropbox or Google Drive to retrieve later. Just remember to send the actual attachment to Recruiters, and not the download link (many of us have policies that frown on downloading items).
If you are applying for a Legadima vacancy:
Use the contact at the bottom of the job posting to submit your CV
Or email your CV to info@legadima.co.za
Any views or opinions expressed on this website are solely those of the original authors and other contributors. These views and opinions do not necessarily represent those of Legadima Human Capital (Pty) Ltd ("Legadima")  or any persons,  institutions or organizations that Legadima  may or may not be associated with, in any capacity whatsoever, unless explicitly stated otherwise. Views or opinions stated herein are not intended to malign any religion, ethnic group, club, organization, company, or individual.
All content provided on this blog is for informational purposes only. Whilst we endeavour to keep the information up to date and correct, Legadima makes no representations or warranties of any kind, express or implied, about the completeness, accuracy, reliability, suitability or availability of the information, services or related graphics contained on the website and the website itself. Legadima will not be liable, whether under the law of contract, the law of torts or otherwise, for any errors or omissions in connection with the website and the content of the website thereof nor be liable for, whether direct or indirect, any losses or damages of whatever nature from the display or use of this information.