No matter how any interviews you've attended, they never become more fun, but a little preparation can make this stressful situation a little easier to handle. Here are some tips to help you brush up on your interview skills so you are better able to showcase your unique talents during the next interview.
Know as much as possible
Go through the job specification. Look at the skills requirements and start putting together talking points on how your experience and training has prepared you to meet these requirements. Look at both the technical and soft skills.
Visit the company's website and spend some time familiarizing yourself with their services and history. Then expand your search – look for news articles, press releases, annual reports (if it's a publicly trading company). Check out their social media to get a feel for the brand culture
Check your LinkedIn connections, try and find someone in your network who has worked at the company and might be willing to tell you more about it
Know your strengths and be able to explain how they will benefit the company
Know your weaknesses. Everyone has them. The key is to focus on things you can improve on, and explain what you are doing to overcome them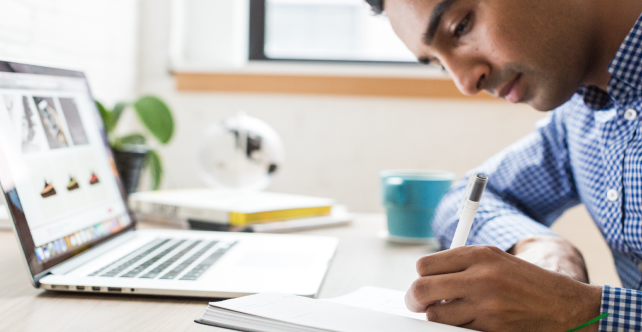 Present the best version of yourself
Practice speaking in English on a regular basis if it's not your home language, it will help you express yourself well in interviews
Ask a trusted friend or family member to role play an interview with you, and have them evaluate your answers. You are looking for someone who will give you constructive tips, not someone having a laugh
Practice showcasing your abilities in a confident way, without coming across as arrogant
Speak at a tempo that is easy to understand and listen too. Going too fast (as tends to happen when one gets nervous) might make it difficult for the interviewer to keep up
Decide what you will wear ahead of time, and make sure it fits with the corporate image of the company
Get a good night's rest before the interview
Have breakfast or lunch. You don't want your belly to rumble during interview. Remember to brush your teeth so you don't have coffee breath
Arrive 15 minutes early (unless instructed to be even earlier to go through security proceedings). Try not to be late, but if circumstances are beyond your control, phone in to inform the interviewers that you are having trouble
Your interview starts the moment you arrive on the premises. Be fully dressed and prepared. Be polite to security personnel and anyone you find in reception
Bring your own pen you are comfortable writing with. If you need to complete documents a pen will usually be provided, but accidents do happen and pens sometime dry up or leak ink. It never hurts to be prepared with your own
Do not bring family members with you to the interview. If you must, have them stay in the car.
Act professionally while you wait for the interviewer. Switch off your phone
Breathe deeply and evenly, this will calm your heartrate and nerves
Greet your interviewers with a firm, confident handshake. You've done all your preparation. You've got this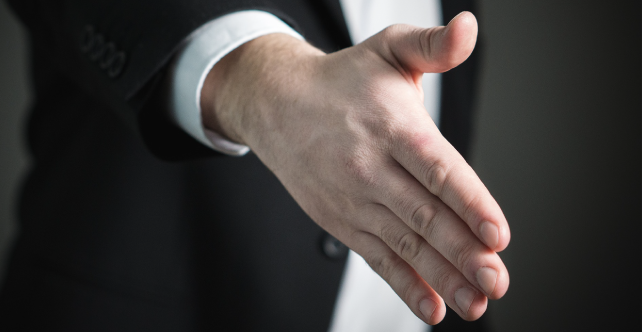 Qualities that make up great candidates
Willingness to continue development once they become employees. What more can you learn to help you be a better employee? Are you working on a degree, completing a course, or brushing up on your skills for free online?
You can never go wrong with showcasing honesty, integrity and empathy
Ability to demonstrate soft skills such as problem solving, handling pressure, delivering on deadlines, teamwork, willingness to compromise and accept help
Ambition – know why you want the job and know where you would like your career to go
Talk about what excites you about your chosen industry / profession. Don't be afraid to show passion
Never speak ill of current / past employers or colleagues. Not only does this make you look bad, but you never know who your interviewer may discuss you with. If it's a small industry, they might know the same people you do
During the interview:
Be ready to talk for 1-2 minutes per question. The most common interview problem is over-talking. Learn to read people; if it seems the interviewer s losing interest, switch topics
Avoid giving yes or no answers. Always explain your response
Always tell the interviewer your most impressive and outstanding qualifications / achievements first
Prepare answers to some of the usual questions beforehand:

What do you think you can contribute to this company?
What are your strengths and weaknesses?
What are your immediate and future job objectives?
What other jobs are you considering?
How long would it take for you to make a contribution in this job?
What interests you most about this job?
What are the accomplishments that you are proud of?
Which of your previous jobs have you liked the best?
What didn't you like about your previous position?
Tell me about yourself.
What would your direct employer / colleagues tell me about you?
What would you like to be doing five years from now?
What kind of manager do you like to work for?
How do you describe your management style?
What are your hobbies and outside interests?
Are you planning to continue your education?

It's okay to use your hands (but don't fidget) to describe something. If you are making a gesture – make it a big one.  This adds visual interest and deepens your breathing
Listen hard – Don't answer what you haven't been asked and don't interrupt
Be aware of your own body language – Positive body language includes, a direct gaze, firm handshake, calm (not fidgety) hands and feet, a ready smile, leaning towards the interviewer etc. Negative mannerism include, crossing your arms (shows defensiveness), touching your face (implies deceptiveness), leaning back in your chair or handling objects on the interviewers desk (shows over confidence) etc.
Make a proper eye contact with the interviewer. It'll show you more confident and leave a good impression. If there is more than one interviewer available, then don't just focus on one. Shift your focus and give all equal attention
If you don't understand any question properly or have any doubt in mind then ask them to repeat or elaborate on the question. Don't answer when you only have a vague understanding of what they are looking for
Don't make negative statements about yourself. Focus on positive things and don't make apologies for what you don't have
Don't argue with the interviewer, no matter what
Don't lie about qualifications / experience / achievements you don't have. Chances are good the interviewer knows enough about the position to catch you in the lie, or conflicting information might come out during the background check
Use the opportunity to ask questions
What would the goals or deliverables be for the first three months if you are successful? Know what they expect you to perform well at
What is the company culture like? This will give you insight on how well you will integrate into the team. Or at least point you to which interests to try and cultivate so you can make small talk'
What are the possibilities for growth / advancement?
Why (and where) did person who held this specific job go?
Who would you report to and what is this person's position?
What are the skills and attributes of an individual that is most likely to succeed in a job at this company?
Who will your competition be in the next five years?
Don't ask questions about sick leave, benefits, holidays, etc, until you are offered the job
Any views or opinions expressed on this website are solely those of the original authors and other contributors. These views and opinions do not necessarily represent those of Legadima Human Capital (Pty) Ltd ("Legadima")  or any persons,  institutions or organizations that Legadima  may or may not be associated with, in any capacity whatsoever, unless explicitly stated otherwise. Views or opinions stated herein are not intended to malign any religion, ethnic group, club, organization, company, or individual.
All content provided on this blog is for informational purposes only. Whilst we endeavour to keep the information up to date and correct, Legadima makes no representations or warranties of any kind, express or implied, about the completeness, accuracy, reliability, suitability or availability of the information, services or related graphics contained on the website and the website itself. Legadima will not be liable, whether under the law of contract, the law of torts or otherwise, for any errors or omissions in connection with the website and the content of the website thereof nor be liable for, whether direct or indirect, any losses or damages of whatever nature from the display or use of this information.