Throughout my career I have been told too many times to remember that motivation is not something you can master. Memes such as the bear chasing the man on a bicycle, with words saying, "Sometimes motivation finds you". This fundamental thought pattern has lead us all to believe that motivation is a distant myth that makes not being motivated easy to accept.
To get a better understanding we need to determine what motivation is: Motivation is defined as "a process governing choices made by persons among alternative form of voluntary activity" – Arabian Journal of Business and Management Review
#motivation #youcandoit #pushpullgrind #focus #dedication #success #staypositive #noexcuses
Let us break that down
Starting with, "a process governing choices made by persons". The key word here is "process", a process is a series of ACTIONS or STEPS taken in order to achieve a particular end. This means that it is in our control, not a myth. Motivation is in your hands, it is up to you.
Second, the word "achieve" is particularly interesting considering that motivation is key to achieving what you desire.
With that the next part of the definition is, "governing choices made by persons", which shows once again that motivation is a choice.
Let's look at the second part, "among alternative form of voluntary activity". Choices made among forms of VOLUNTARY ACTIVITY! This immediately makes me think of the cliché, "You can bring the horse to the water but you can't make it drink". One must want to be motivated. How many times have you worked with a colleague that seems more than content to be the laziest version of themselves, and do the bare minimum? That person does not want to be motivated, but it still makes you think about what they would accomplish if they were motivated.
No matter what type of person you are, motivation is not easy, but as with anything in life, with the right amount of practice anything can become easy.
In short: Motivation is a series of actions and steps, within your control, that determine your voluntary activity.
Voluntary activity is the part that will get you ahead, at work, at home, and in deciding what future you want for yourself. People thrive on recognition, however if your manager gives you a task, you are following an instruction, thus your manager is not obligated to give you any recognition. However a voluntary activity is not an instruction; it is a choice you make.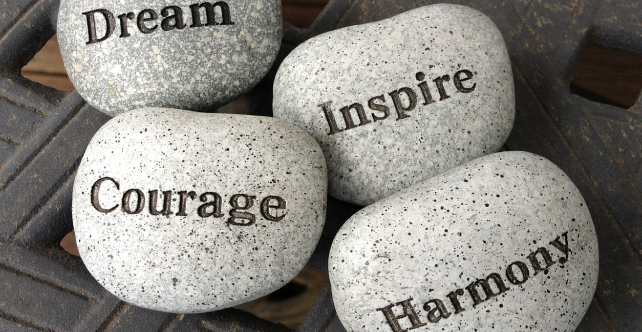 Actions and Steps to Discovering your Process
1. What is your why?
Why do you wake up in the morning? Why do you work where you work? Why are you here? These "why" questions are key in finding your goals.
Personal example: Why do I wake up in the morning? To have the chance to experience a new day, to learn as much as I can and make a positive impact on the people and places that make up my environment. Why do I work where I work? Well other than Legadima Human Capital being the best, it is because I have a goal to retire at 55 not 65, because I want to work now and play later, rather than play now and work later. Why am I here? To love and be kind, to spread whatever good I have in me to the rest of the world. My why gave me a purpose, my why MOTIVATES me!
2. Set your goals
Now that you have thought about your why, define your goals. Start simple, just ask yourself, "What would I like to achieve within 1 year?" A year is plenty of time to achieve one big goal. .
You might have heard of SMART goals, but do you always apply the rule?
Specific
Measurable
Attainable
Relevant
Time Bound
3. Work back from your end goal and build a plan to achieve it.
Once you have your long term goals, it's time to start setting short term objectives. These are the steps you need to complete in order to achieve your goals. They are typically measurable and have a timeline. Every time you check off a smaller objective, your motivation to achieve the overarching goal will be that much stronger.
Start by breaking down what you need to know or learn. Are there any emotional, personal, financial, social or physical requirements that need to be addressed?
Personal example: I need to ensure that I am in the position of financial freedom by the time that I am 55. I need to have a home, with water, lights, groceries, enough spare cash for unexpected expenses and to travel the world. Thus my goal is making money, I need a job to do that, so I worked hard to get one. I need to save, so I setup a savings account. I need a home, and so I purchased my first home (from the bank) this year.
4. Utilize your goals
Write it down! Doing this helps your brain see it as an investment, and humans hate losing something they've invested in. Writing it down by hand typically helps it stick more than typing it out. If you can, laminate your goals and put them in as many places as possible to remind yourself every day of what you would like to achieve.
Surround yourself with people who align with your goals. The closest people to you have a major impact on your motivation and productivity. It can be hard to keep going if your friends or family attempt to derail your plans.
Create an environment that inspires you to work towards your goals. Put your goals on a whiteboard or make it the background of your computer.
Do one thing every day that brings you closer to your goals. It doesn't matter if you spend 5 minutes or an hour on this, habits are formed from consistency. The more time you spend working towards them, the faster you will achieve your goals.
5. Re-evaluate your Why at least once a year
We grow and mature, and therefore so do our whys and goals. At the end of the year see what you achieved and celebrate those achievements. Look at what you did not achieve and decide if it still serves your Why. If yes, then create a new plan. If not, move on to bigger and better goals.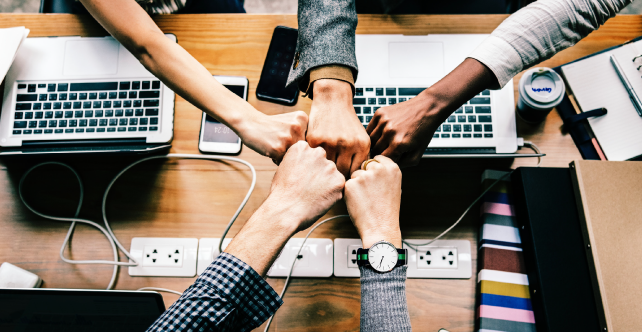 In closing, I hope that my experience has been able to give you a better understanding of what motivation is, that motivation is most definitely in your control, and that there are actions you can take to feel motivated. Perspective and attitude will be the determining factor on what impact you will make in your own life and the lives of those around you. It is your choice to be a positive impact or negative, whatever you choose, remember to think about whether or not that is who you want to be. If it is then I respect and solute you. Being who you are meant to be is the most free you will ever feel, and from that, no matter the circumstances, you will find your purpose.
Any views or opinions expressed on this website are solely those of the original authors and other contributors. These views and opinions do not necessarily represent those of Legadima Human Capital (Pty) Ltd ("Legadima")  or any persons,  institutions or organizations that Legadima  may or may not be associated with, in any capacity whatsoever, unless explicitly stated otherwise. Views or opinions stated herein are not intended to malign any religion, ethnic group, club, organization, company, or individual.
All content provided on this blog is for informational purposes only. Whilst we endeavour to keep the information up to date and correct, Legadima makes no representations or warranties of any kind, express or implied, about the completeness, accuracy, reliability, suitability or availability of the information, services or related graphics contained on the website and the website itself. Legadima will not be liable, whether under the law of contract, the law of torts or otherwise, for any errors or omissions in connection with the website and the content of the website thereof nor be liable for, whether direct or indirect, any losses or damages of whatever nature from the display or use of this information.