Income tax is the government's main source of income and is levied under the Act on the taxable income of persons such as companies, trusts and natural persons.
Section 7(2) to 7(8) of the Income Tax Act 58 of 1962 (the Act) were introduced into the legislation as an anti-avoidance measure to prevent tax avoidance. A person other than the person who is entitled to the income or who receives the income is deemed to be taxable on certain 'income'.
A year of assessment for natural person, deceased estates, insolvent estates and trusts covers 12 months which commences on the first day of March of a specific year and ends on the last day of February of the following year.
Please note that the article is to inform individuals who are South African residents of their income tax commitments under the Income Tax Act 58 of 1962 ( the Act).
This article does not attempt to reflect on every scenario that could possibly exist, but does attempt to provide clarity. Issues not specifically addressed may be taken up with the South African Revenue Services (SARS) National Contact Centre on 0800 00 7277, or your nearest SARS branch office.
Income Tax Defined
Individuals who receive taxable income in excess of a specific amount (known as the "tax threshold" amount) in a year of assessment are liable for income tax. Once the tax threshold has been exceeded, tax is determined according to a sliding scale.
The threshold changes every year. At the time of writing, the threshold for the current tax year (March 2018 – 28 February 2019) are:
If you are younger than 65 years: R78 150
If you are 65-74 years of age: R121 000
If you are 75 years and older: R135 300
A taxpayer's "gross income" is defined as any of the following amounts received by an individual during the year of assessment:
Remuneration (income from employer), such as salaries, wages, bonuses, overtime pay, taxable fringe benefits, allowances and lump sum benefits
Income or profits arising from an individual being a beneficiary of a trust
Director's fees (payment from your company for rendering services as a director)
Investment income, such as interest and foreign dividends
Rental Income or losses (income received for renting out property)
Income from royalties (a payment received for ongoing use of an individual's asset or property, such as patents, copyrighted works or natural resources)
Annuities received (a fixed sum of money paid)
Pension Income (money paid, usually in monthly check in retirement)
Capital gains (profit from the sale of property or an investment)
When are you liable to submit a Tax Return?
A natural person, whose taxable income exceeds the "tax threshold" is required to submit a return for the applicable year of assessment if he or she:
Receives income from more than one employer and which exceeds the tax threshold;
Has a capital gain or capital loss exceeding R30 000;
Receives any taxable allowance or advance (such as travel, subsistence, public office, computer or cellular telephone allowance)
Is requested in writing by SARS to furnish an income tax return regardless of the amount of income received or accrued;
Is resident in South Africa, and who –
Held or owned any funds in foreign currency or assets outside South Africa, if their total value exceeded R200 000 at any time during the year of assessment;
Had income or capital gain from foreign currency or assets outside South Africa that could be attributed under the Act;
Held a participation right in a controlled foreign company.
Is a non-resident who receives or to whom interest accrues from a source in the Republic, and –
He or she was physically present in the Republic for a period exceeding 183 days in aggregate during the 12 month period before the date on which the interest was received or accrued; or
The debt from which the interest arises is connected to a permanent establishment of a person in the Republic
Receives local interest in excess of exemption thresholds, being R23 800 if the taxpayer is below the age of 65, and R34 500 if the taxpayer is 65 years or older; and
Receives income from any trade (irrespective of what the taxable income or assessed loss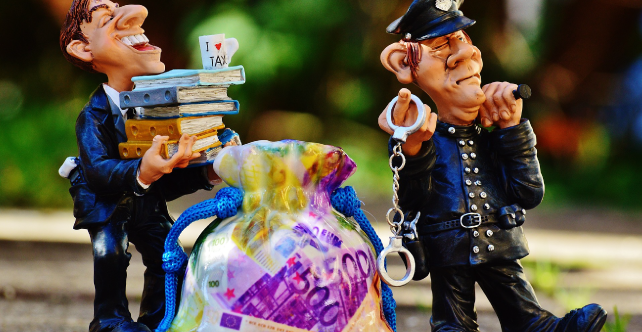 Employment Income exclusion
An individual whose gross income consists solely of remuneration is not required to furnish a return for the applicable year of assessment if all of the requirements listed below have been satisfied:
The person did not receive any taxable allowance or advance i.e. travel allowance, a subsistence allowance or a public office allowance
The remuneration was from a single source and did not exceed R350 000 for the year of assessment
Employee's tax was correctly withheld in terms of the deduction tables prescribed by the Commissioner for SARS (the commissioner)
Every year, the Commissioner will give public notice by way of the Government Gazette, indicating who is required to furnish returns for the assessment of tax. The notice will also prescribe the period within which returns must be furnished for the years of assessment specified in that notice.
Submission of Income tax return
Income tax return must be submitted to SARS on an annual basis. This is carried out during a period known as "Tax Season", which is the period during which tax returns can be obtained and submitted for assessment. The income tax return applicable to individual is known as the ITR12 form.
Tax returns may be submitted:
Manually and mailed or placed in a SARS drop box;
Electronically at SARS branch office; or
Through SARS Efiling
The tax season for the applicable year of assessment is usually opened on the first day of unless the commissioner issues a new date and closes as such:
21 September –  At a SARS branch (provisional and non-provisional)
31 October – eFiling (non-provisional)
31 January – Provisional taxpayers via eFiling
Provisional Tax
An individual who derives income that does not constitute of remuneration i.e. taxable interest, rental or business income is known as provisional tax. Provisional tax is paid twice a year or on a six monthly basis. A third or top up payment can be made to avoid interest.
Provisional tax is intended to assist taxpayers in meeting their tax liabilities on an on-going basis as opposed to paying a large amount once a year on assessment. The provisional tax paid (as occurs in the case of employees' tax) will be offset against the final income tax that the individual is required to pay for the year of assessment.
A provisional taxpayer is –
Any individual who earns business income or farming income;
Any company; or
Any person who is notified by the Commissioner that he or she is a provisional taxpayer
An individual under the age of 65 who derives taxable interest, foreign dividends and rental income less than a specified total (R20 000 for the applicable year of assessment) is exempt from the payment of provisional tax.
What happens if the individual does not comply?
Individuals who do not comply with their obligations may be liable to administrative non-compliance penalties in terms of Chapter 15 of the Tax Administration Act, intended mainly to promote compliance with the administrative provisions of a tax Act, and understatement penalties in terms of Chapter 16 of the Tax Administration Act, intended to punish and deter conduct that flouts the law.
Administrative non-compliance is the failure to comply with an obligation imposed by or under a tax act and is listed in a public notice by the Commissioner. As at 24 February 2016, only the failure by a natural person to submit an income tax return (subject to further other conditions) was listed as a specified non-compliance.
Top Tip: In order for an individual to submit/file the return for the year of assessment, below mentioned documents will be required if it is applicable to a particular individual:
IRP5/IT3(a) Employees Tax Certificate received from the employer(s) (If applicable)
Certificates received for local interest income, foreign interest income and foreign dividend income

If you are married in community of property, the certificates received by both you (the taxpayer) and your spouse are required
If you are married out of community of property, only the certificates that you received are required

Documents relating to medical expenditure such as:

The income tax certificate from your medical scheme received for the period of the applicable year of assessment (if you belong to a medical scheme)
Proof of qualifying medical expenses paid by you and not covered from a medical scheme
Completed ITR-DD Confirmation of Diagnosis of Disability form (if you want to claim disability related expenses)

The income tax certificate(s) received from the financial institution for which retirement annuities contributions were made.
If you received a travel allowance or a fringe benefit for an employer provided vehicle, you must have a logbook to claim the business travel deductions.
All information relating to capital gain transactions (local and foreign)
Documents and receipts for commission related expenditure including a logbook to claim business travel deductions
All information relating to the letting of assets
Financial statements for trading and farming activities (if applicable)
Any other documents relating to income that must be declared or deductions that may be claimed.
Top tip: Even though you will be using the supporting documents to complete your return, you must not send them to SARS unless if you are selected for review/audit and you must keep them for a period of five years should SARS require them in future.
Any views or opinions expressed on this website are solely those of the original authors and other contributors. These views and opinions do not necessarily represent those of Legadima Human Capital (Pty) Ltd ("Legadima")  or any persons,  institutions or organizations that Legadima  may or may not be associated with, in any capacity whatsoever, unless explicitly stated otherwise. Views or opinions stated herein are not intended to malign any religion, ethnic group, club, organization, company, or individual.
All content provided on this blog is for informational purposes only. Whilst we endeavour to keep the information up to date and correct, Legadima makes no representations or warranties of any kind, express or implied, about the completeness, accuracy, reliability, suitability or availability of the information, services or related graphics contained on the website and the website itself. Legadima will not be liable, whether under the law of contract, the law of torts or otherwise, for any errors or omissions in connection with the website and the content of the website thereof nor be liable for, whether direct or indirect, any losses or damages of whatever nature from the display or use of this information.